Horoscope 2017
An astrological overview of all signs of the Zodiac for the year 2017!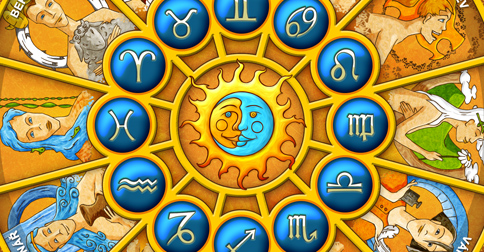 The year 2017 will bring overall relaxation and tranquility that we are impatiently waiting for. The relaxation that we need so much is getting closer. The pace that comes with the year 2017 is much slower than in the previous years. We will feel this advantage when handling stressful situations. Situations that you before considered hopeless and hard to solve seem pretty easy now because you have enough time to think them over and find the righ solution.
You may think that the slow progress of the year 2017 brings a certain feeling of boredom and a lack of activities, but on the other hand you can be glad that you can relax after the hectic year 2016. Learn to relax. Call your friends whom you have not seen for ages and ask how they are doing. Spend time with your family and strengthen your friendships and relationships. Do not forget to take a rest. The year 2017 brings tranquility which is exactly that you need at the moment. Even though there are occasional minor problems, in the end you will be able handle everything with ease.
---
Horoscope 2017: CAREER
The horoscope for the year 2017 brings exactly the same slow progress that you can expect throughout the whole year, especially in its second half. The slower pace that will accompany you during the whole year will provide you with plenty of time to fulfill all your professional commitments. Do not be afraid to accept every challenge that comes to you, even though it may seem difficult to you. No matter what your experience with fulfilling such commitments really is, 2017 is your year! Do not be afraid of anything and accept all the challenges. Your efforts may not be rewarded straight from the beginning but there is no need to worry. Everything you decide to do in 2017 will be deservedly rewarded in the near future – sooner or later. No worries, your success soon will come!
Horoscope 2017: LOVE
The year 2017 is absolutely favourable to love and relationships in all their forms, especially in the first months, then in the last months and at the beginning of 2018.
Of course, nothing is for free and you cannot expect that you will impress somebody else just with your presence, but the overall year 2017 will be a year of right words and friendly behaviour. In 2017 you will be pretty relaxed. As a result you will be a much more pleasant, entertaining, friendly and open person.
Do not be afraid to go to meet new people because somewhere deep in yourself you feel that you need them and that you have been missing them.
---
What's your sign?:
What do you think?: